Impact Profile
To meet the basic qualifications for this role you will have legal authorization to work permanently in the United States for any employer without requiring a visa transfer or visa sponsorship. To be a good fit you also should have:
At least five years of experience with Internet sourcing, including advanced search strings, power searching, and deep research.
Extensive experience sourcing for aerospace engineering roles and expertise in positions requiring secret clearance. Quick question for you - click here
Experience with targeted networking, including a demonstrated ability to leverage blogs and chat rooms to find the right information quickly.
Strong Internet savvy, including knowledge of where to look and how to leverage the nuances of different job boards and search engines.
A proven ability to develop and execute a sourcing strategy to find resumes and generate names, including experience with:

Search engines such as Google, Yahoo!, Live.com, and ExaLead.
Power searching for resumes and people.
Networking to expand sourcing strategies, such as using professional organizations and conferences, colleges, targeted networking sites such as LinkedIn, etc.
Peer searching.

Experience establishing and maintaining relationships with individuals at all organizational levels in the business community.
Experience using time management skills such as prioritizing/organizing, tracking details and meeting deadlines of multiple projects with varying completion dates.
Proficiency in Microsoft Office applications, including Word, Excel and PowerPoint, including the ability to set up email templates that get responses.
Proficiency in Google Drive.
The ability to maintain robust attention to detail even while working quickly and efficiently.
Outstanding written communication and grammar skills.
Preferred but not required:
Prior experience working from a home office.
Advanced Internet Recruitment Strategies (AIRS) certification.
You will work from home, so you'll need to have an environment that is conducive to a home office setup, including an Internet connection that will support consistent quality in VoIP phone calls. You should have a broadband Internet connection with a stable rate of 100 kBbs, both up and down. Your connection should be able to maintain this speed throughout the entire call. If you are sharing a connection with others, be sure that there is enough bandwidth to support all activity on the network without cutting into the 100kbps needed for your call. If you connect via WiFi, the signal must be strong enough to maintain 100kbps for your call. Interference with your WiFi signal could negatively impact your call. In addition, you'll need:
A modem and/or router that can be configured to allow communication through certain ports that RingCentral (our VoIP provider) uses.
A computer that is capable of running RingCentral's softphone and supporting our standard USB headset.
Decision Toolbox's unique virtual model offers many advantages, and a key element of the model's success is that our employees bring a high degree of professionalism and initiative. While there will be a degree of flexibility with scheduling, you will need to be able to commit to delivering results within a specified time frame. You also will need a computer, high speed Internet, and a quiet environment without distractions in which to work.
Role Insights
If you're a good fit for this position, you already know most of what this job entails. However, to be sure we're providing a complete picture, here are some details.
You will report to our Sourcing Manager and join the team on a large staffing project for a leading aerospace contractor. As you know, aerospace engineers often fly "under the radar," and a big part of your job will be finding lists of potential candidates, from competitor companies, via networking, deep research, and other creative methods.
Quick question for you - click here

In general you will focus on identifying candidates and for the most part others will actually reach out to them. However, you will need to be willing to pick up the phone and network in order to find the leads.
More specifically, you will:
Collaborate with Recruitment Partners, taking the information they provide and providing strategic input, and then developing and executing a sourcing plan.
Collect all candidate info in a virtual "bucket" in Recruiting Machine, our innovative proprietary recruitment process management system, for Recruiters or Callers to use in making the initial contact with those candidates.
Document your plan and provide brief information on what worked and what didn't.
Refine and refocus your strategy and tactics on an ongoing basis.
In all your activities you will need to adhere to DT and client SOPs.
More Good Reasons
High impact
-- Decision Toolbox is constantly evolving and improving, and we're adding this role to enhance our already-strong performance.
Vibrant, innovative business model
-- Decision Toolbox has been challenging the status quo in recruitment since 1992. Today we boast robust technology, a mature creative team, and a compelling track record. Just as importantly, our focus is not on getting a lot of easy money out of our clients, but on building long-term, mutually beneficial partnerships. We've been delivering RPO since before it was an acronym, and we're recognized as a thought leader by organizations such as SHRM, PIHRA, and the NHRA.
Proof in the pudding
-- we're thriving, with a nationwide list of clients in just about every industry vertical, including smaller startups as well as major names like Makita USA, Canon USA, and BASF. We've administered over 15,000 client satisfaction surveys over the years, and our median score is 94%. We're confident enough in the quality of our processes that we offer a 12-month candidate warranty, unrivaled in the industry. In 2010 we doubled in size without a sales force because more than 95% of our revenue is repeat business.
Virtual is its own reward
--
everyone
at DT is virtual and everyone loves it. When our CEO meets with a client, she calls it a "mascara day." Otherwise it's come as you are. In addition to being unrestrained by geography and time, in the virtual model we are able to:
Be productive and flexible.
Work with diverse cultures, geographies, backgrounds, etc.
Learn new technologies AND we provide input on improving those technologies.
Setting you up to be exceptional
-- we offer full training through modules that include culture, process, products and our proprietary ATS / CRM. You'll go through a certification process to ensure you have what you need to thrive at DT. We've also implemented an internal online university, Decision Toolbox Sourcing University (DTSU), to provide on-demand access to resources, including the latest sourcing techniques and trends, best practices, process videos, working referrals, and more. You'll be able to take advantage of these resources for your own professional development and to help in driving performance improvement.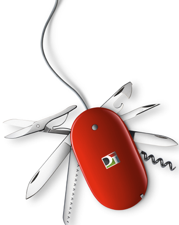 Feeling the love
-- our clients don't just appreciate us, they
love
us. Our leadership team doesn't just provide resources, they wrap the
love
around the DT team (tools, technology, collaboration, etc.). The team doesn't just
love
working with DT, they wouldn't work anywhere else. In this distinctive culture we get to:
Collaborate with inter-organizational teams.
Participate in the direction of the company and in decisions.
Mentor and be mentored.
Continuously develop our professional skills.
Learn best practices from best in class people.
Work for an incredibly ethical, compassionate, caring company.
Share knowledge using a variety of technologies.
Support and resources
-- our creative team develops a patented Jobinfo Writeup (you're reading one now) for every opening and implements the broadcast strategy in web media. To organize your projects and your schedule, you'll have access to the user-friendly Recruiting Machine, our in-house web-based ATS/CRM/ERP. DT's IT team is second to none in developing customized solutions for clients.
Video: Kim Shepherd, CEO of Decision Toolbox, was honored as Innovator of the Year by the National Association of Women Business Owners - Orange County at the 18th Annual Remarkable Women Awards in October 2013.
Keys to Success
Ours is a "virtual" environment -- everyone works from a home office (and occasionally Starbucks) -- and succeeding in that environment requires some special traits. For one thing, you need to have a high degree of self-discipline and a healthy respect for deadlines. You also will need to be proactive about building relationships and establishing your credibility with people via phone and email, ensuring you convey a professional but friendly persona. In addition, in order to be an outstanding Sourcing Partner, you will:
Work quickly and efficiently, finding the information you need, pulling it, and partnering with your RP to make sure it is on target.
Remain willing and able to commit three to four hours at a time of focused searching in an environment free of distractions.
Recognize your internal contacts as customers and provide great service by being responsive, prompt, and thorough.
Be flexible in interacting with diverse personalities and work styles.
Achieve your goals independently; you'll have support, but if you're looking for lots of training and supervision, this probably isn't the position for you.
Recruitment, project management, quality . . . you'll further develop and use your expertise in all these areas. But just as important will be your interpersonal skills and emotional intelligence. From the start you should be proactive about establishing credibility with teammates Clear, concise, frequent and timely communication will be essential. As you create success and navigate conflict, you'll keep in mind the different nuances of interacting with internal and external clients. In all situations you should lead with the end in mind, driving past the challenges to a solution.
About Decision Toolbox
At Decision Toolbox, almost everything about our approach to recruitment is unique
, from our tools to our low cost pricing model to our relationships with our clients. Some companies enlist our help for the occasional overflow or difficult-to-fill opening. Others use us as their extended recruiting department on an ongoing basis. In any case, we are not about simply filling positions; rather, we become our client's recruitment partner, and work proactively to drive down costs,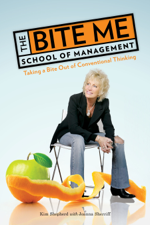 identify and solve business problems, and increase retention. Each project concludes with a Hiring Manager satisfaction survey, in which our performance is rated on 11 fronts. This gives us a basis on which to continually improve our service. Since 2000, our cumulative satisfaction score is 94.2%, and repeat business represents over 95% of our revenue.
Our process is known as "Recruitment Engineering", and we are not only the industry pioneers in this space, but we are also recognized as the industry experts.
We've been fine-tuning Recruitment Engineering since our founding in 1992; however, the common thread that remains is our commitment to "doing the right thing" for our clients. We have established and maintained a reputation for fair and honest business practices within our industry. Because of our unique model, our recruiters (particularly those from contingency and/or agency backgrounds) are often surprised by the level of partnership they share with their hiring managers, and the empowerment they have to act as an expert recruitment "consultant" on every project.
Even in a virtual model, DT has nurtured a remarkable corporate culture that is entrepreneurial, high-energy, success oriented and fun. Our people all have a high degree of professionalism, led by a progressive management team. Our CEO, Kim Shepherd, is a well-respected speaker and presenter, and recently published her insights on leadership success in
The Bite Me School of Management: Taking a Bite out of Conventional Thinking
. The title alone gives you an inkling of our culture!