Requirements
To meet the basic qualifications for this role you will have:
A high school diploma.
3+ years of recruiting experience.
In addition, in order to be a good fit for the Generalist Recruiter opportunity, you will have:
Client-facing recruiting experience.
Exceptional interpersonal skills and a professional demeanor.
The ability to manage multiple projects and priorities.
Solid technical skills that enable recruiter to troubleshoot and navigate from one ATS to another.
Strategic thinking.
Determination.
Adaptability and flexibility that helps support the growth of the organization.
Fluency in English.
A high school diploma.
Just as important as your experience and skills will be the following characteristics and competencies:
Outstanding customer service skills, including accuracy, timeliness, responsiveness, proactivity, and mutual learning.
A passion for quality.
The ability to:

Act with sound judgement at all times.
Follow process faithfully.
Look for ways to improve our services and/or process.

The instinct and emotional intelligence to ask the difficult questions.
Overall, every person at DT is responsible for providing an excellent client experience by using the Extreme Service Hierarchy method (accuracy, timeliness, responsiveness, proactivity and mutual learning) to build quality relationships internally and externally.
Preferred but not required:
A bachelor's degree
Experience recruiting on a range of roles
Strong client management skills
You will work from home, so you'll need to have an environment that is conducive to a home office setup, including an Internet connection that will support consistent quality in VoIP phone calls. You should have a broadband Internet connection with a stable rate of 100 kBbs, both up and down. Your connection should be able to maintain this speed throughout the entire call. If you are sharing a connection with others, be sure that there is enough bandwidth to support all activity on the network without cutting into the 100kbps needed for your call. If you connect via WiFi, the signal must be strong enough to maintain 100kbps for your call. Interference with your WiFi signal could negatively impact your call. In addition, you'll need:
A modem and/or router that can be configured to allow communication through certain ports that RingCentral (our VoIP provider) uses.
A computer that is capable of running RingCentral's softphone and supporting our standard USB headset.
The Caveats
-- every opportunity has them! We want you to be aware of the following:
We can't guarantee the length of any assignment, but we will do our best to provide you up-to-date information so you can plan. You may work a two-month assignment and then wait another three months for the next one.
Assignments may come on short notice.
You may have more than one assignment at any given time, depending on the scope of those assignments and the volume you request.
Some assignments may involve 100% sourcing, so you should truly enjoy sourcing.
We are creating a top-quality hourly team that parallels our existing top-quality project-based team. While it is possible that you could transition from one to the other, our goal is to bring on board people who appreciate the advantages of the hourly model and the flexibility it offers.
The Role
We always have maintained an informal bench of strong recruiting talent, and we're putting a little more structure around it as we expand our business model. We're creating an Expansion Team (ET) to take on hourly engagements; this new team parallels our existing one, which works on a project basis. We've created an ET portal (no "phone home" jokes, please!) and, once you have been added to the team, you'll go into the portal to set up a professional profile and indicate your schedule availability. As hourly engagements come in, we'll go to the portal to find the team member who best fit's the client's needs.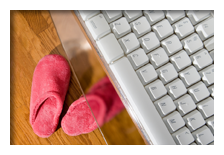 Each assignment will be different, so we'll look to you to be flexible. For each assignment you will become an extension of the client's talent acquisition team and you may engage in any combination of recruiting activities, from gathering requirements from the hiring manager to supporting post-hire onboarding processes.
If you're the person we're looking for, you'll look forward to the variety:
You may do full cycle recruiting or focus on just one aspect, such as sourcing or response management. Quick question for you - click here
You will work virtually, from your home office.
You will work in the client's ATS for the most part, although sometimes you may work in Recruiting Machine, DT's proprietary ATS. You'll need to be technically savvy and able to learn quickly.
One assignment may last two weeks while another lasts six months.
You may work very closely with the client, or you may have a more independent, autonomous role.
Specific responsibilities could include any of the following:
Participating in discovery/brainstorming sessions with the hiring manager and DT writer.
Continuously sourcing candidates using database searches, social networking, email campaigns, cold calling and other creative methods.
Engaging passive candidates found through sourcing and provided by the sourcing team
Evaluating and screening candidates.
Presenting the best candidates to the hiring manager or human resources contact.
Scheduling interviews and possibly arranging travel.
Initiating background checks and references.
Helping negotiate and deliver offers based on client specific criteria (when applicable).
Providing orientation and/or training to hiring managers on our ATS.
Whatever your assignment, you will provide regular progress reports to the client and DT, and brainstorm with stakeholders to overcome obstacles and resolve issues. You'll also need to adhere to DT and client SOPs.
Keys to success
On each and every assignment you will represent Decision Toolbox, and we'll depend on you to exemplify the highest standards of quality and professionalism. You'll need to have a strong sense of ownership and accountability. Along with independence and flexibility comes responsibility. If you struggle to manage your time effectively, like lots of training, and prefer to focus on one task at a time, this probably isn't the role for you.
Frankly, we are picky about bringing on people who are tenacious, resourceful, highly motivated independent thinkers who regularly go "above and beyond" the call of duty.
You'll answer to multiple stakeholders, and that will require a certain finesse and political savvy. Clients may utilize our hourly model in challenging situations, such as when they are not getting the results they want from their in-house team, or they have a large project under way such as a system implementation. You'll need to remain flexible, solution-oriented and upbeat, and take a proactive approach to integrating into their organization seamlessly.
Some clients may see you as simply "an extra pair of hands," but you should always consider yourself to be a value-adding consultant. Even on a pure sourcing project you can identify market trends and share that insight with clients. On full cycle recruiting projects you should position yourself as a partner who guides the hiring manager (HM) rather than being guided by the HM.
Most importantly, we'll look to you to keep the client informed at all times. Perhaps our only unforgivable offense is to leave a client wondering what is going on with your project. If an issue arises, you should recognize it and take action (including asking for help!) quickly, as opposed to letting a project flounder. Bottom line, we are our clients' recruitment partners, and the more the client feels you are taking care of his/her needs, the more repeat business you will see . . .
More Good Reasons
Rewards now and later
-- on many assignments you will be a welcome supplement to a client's team, helping relieve pressure. Over the longer term, you will be part of a growing business line and have opportunities to help shape the new model. As the model gains momentum, we may be looking for strong performers to take on leadership roles.
One-of-a-kind position
-- this is a great opportunity for you if you appreciate:
The infrastructure of a larger organization, but the flexibility of a nimble, entrepreneurial company.
Ready access to learning-on-demand resources.
Incredible peers who help one another grow and thrive through smart recruitment efforts, collaboration, and overcoming obstacles together.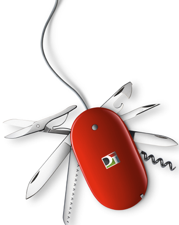 Resources to be exceptional
-- you will have access to our internal online university, DTU and DTSU ('S' for sourcing), which include a variety of resources and training, including the latest sourcing techniques and trends, best practices, process videos, working referrals, courting candidates and more.
Vibrant, innovative business model
-- Decision Toolbox has been challenging the status quo in recruitment since 1992. Today we boast robust technology, a mature creative team, and a compelling track record. Just as importantly, our focus is not on getting a lot of easy money out of our clients, but on building long-term, mutually beneficial partnerships. We've been delivering RPO since before it was an acronym, and we're recognized as a "thought leader" by organizations such as SHRM, PIHRA, and the NHRA.
Proof in the pudding
-- we're thriving, with a nationwide list of clients in just about every industry vertical, including smaller startups as well as major names like Makita USA, Republic Services, 99 Cents Only Stores and Spectrum Brands. We've administered over 15,000 client satisfaction surveys over the years, and our median score is 94%. We're confident enough in the quality of our processes that we offer a 12-month candidate warranty, unrivaled in the industry. In 2010 we doubled in size without a sales force because more than 95% of our revenue is repeat business.
Virtual is its own reward
--
everyone
at DT is virtual and everyone loves it. When our Chairwoman meets with a client, she calls it a "mascara day." If your assignment calls for you to spend face time with the client, you'll need to dress the part; otherwise it's come as you are. In addition to being unrestrained by geography and time, in the virtual model we are able to:
Be productive and flexible.
Work with diverse cultures, geographies, backgrounds, etc.
Learn new technologies AND we provide input on improving those technologies.
Feeling the love
-- our clients don't just appreciate us, they
love
us. Our leadership team doesn't just provide resources, they wrap the
love
around the DT team (tools, technology, collaboration, etc.). The team doesn't just
love
working with DT, they wouldn't work anywhere else. In this distinctive culture we get to:
Collaborate with inter-organizational teams.
Participate in the direction of the company and in decisions.
Mentor and be mentored.
Continuously develop our professional skills.
Learn best practices from best in class people.
Work for an incredibly ethical, compassionate, caring company.
Share knowledge using a variety of technologies.
Expertise both broad and focused
-- we are a recruiting company that serves clients across industries. We have specialized teams in order to make sure we have the best recruiter on every position. That means we'll welcome your expertise in specific areas, but you also may take on searches for positions across the board.
Excellent benefits
-- our comprehensive benefits offering includes medical, dental and vision insurance; prescription drug coverage; a wellness program; flexible spending accounts; a 401(k) plan; paid time off; and more.
About Decision Toolbox
At Decision Toolbox, almost everything about our approach to recruitment is unique, from our tools to our low cost pricing model to our relationships with our clients. Some companies enlist our help for the occasional overflow or difficult-to-fill opening. Others use us as their extended recruiting department on an ongoing basis. In any case, we are not about simply filling positions; rather,
we become our client's recruitment partner
, and work proactively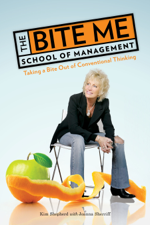 to drive down costs, identify and solve business problems, and increase retention. Each project concludes with a Hiring Manager satisfaction survey, in which our performance is rated on 11 fronts. This gives us a basis on which to continually improve our service. Since 2000, our cumulative satisfaction score is 94.2%, and repeat business represents over 95% of our revenue.
Our process is known as "Recruitment Engineering", and we are not only the industry pioneers in this space, but we are also recognized as the industry experts.
We've been fine-tuning Recruitment Engineering since our founding in 1992; however, the common thread that remains is our
commitment to "doing the right thing"
for our clients. We have established and maintained a reputation for fair and honest business practices within our industry. Because of our unique model, our recruiters (particularly those from contingency and/or agency backgrounds) are often surprised by the level of partnership they share with their hiring managers, and the empowerment they have to act as an expert recruitment "consultant" on every project.
Even in a virtual model, DT has nurtured a remarkable corporate
culture that is entrepreneurial, high-energy, success oriented and fun
. Our people all have a high degree of professionalism, led by a progressive management team. Our Chairwoman, Kim Shepherd, is a well-respected speaker and presenter, and recently published her insights on leadership success in
The Bite Me School of Management: Taking a Bite out of Conventional Thinking
. The title alone gives you an inkling of our culture!