Requirements
Basic Qualifications:
A bachelor's degree.
At least three years of recruiting experience. Quick question for you - click here
To be a good fit for this opportunity you will have:
A track record of success in recruiting for a broad array of roles or ones related to the education industry.
A demonstrated ability to build relationships with clients and strong attention to customer service.
Experience with volume recruiting.
Strong sourcing skills and experience using diverse channels and platforms.
A high degree of comfort cold calling and courting passive candidates.
Experience establishing and maintaining relationships with individuals at all organizational levels in the business community.
Solid technical savvy and the ability to learn new systems and tools quickly. Quick question for you - click here
Proficiency in Microsoft Office applications, including Word, Excel and PowerPoint.
Proficiency in Google Drive.
General knowledge of employment law, including an understanding of and ability to work within EEOC anti-discrimination guidelines.
Fast keyboarding skills (at times you'll need to document conversations online as they occur).
Internet sourcing and research training is preferred but not required.
You'll work on-site at one of the client's main offices and travel to other offices in Southern California.
The Role
You will be dedicated to one of our RPO clients and act an internal recruiter for them. For each assignment you will be an extension of the client's talent acquisition team and you may
engage in any combination of recruiting activities, from gathering requirements from the hiring manager to supporting post-hire onboarding processes.
If you're the person we're looking for, you'll look forward to the variety:
You may do full cycle recruiting or focus on just one aspect, such as sourcing or response management.
You may work in Recruiting Machine, DT's proprietary ATS, or in the client's ATS, or both.
Even if you have significant recruiting experience, you will have plenty to learn as a new Recruiter at DT. You'll work closely with one or more of our assigned mentors on your first few projects, and once you master our tools and methods, we are confident you'll find recruiting to be easier -- and hopefully more fun -- than in any previous position. At the same time, you may also need to learn a client's tools and methods, so learning agility will be important.
Whatever your assignment, you will provide regular progress reports to the client and DT, and brainstorm with stakeholders to overcome obstacles and resolve issues. You'll also need to adhere to DT and client SOPs.
More Good Reasons
Contract position
While this is a contract position, if you prove yourself in this role and have the desire to continue working with Decision Toolbox, you can be a valued resource when other contract or full-time positions arise.
Vibrant, innovative business model
Decision Toolbox has been challenging the status quo in recruitment since 1992. Today we boast robust technology, a mature creative team, and a compelling track record. Just as importantly, our focus is not on getting a lot of easy money out of our clients, but on building long-term, mutually beneficial partnerships. We've been delivering RPO since before it was an acronym, and we're recognized as a "thought leader" by organizations such as SHRM, PIHRA, and the NHRA.
Proof in the pudding
We're thriving, with a nationwide list of clients in just about every industry vertical, including smaller startups as well as major names like Makita USA, Republic Services, 99 Cents Only Stores and Spectrum Brands. We've administered over 15,000 client satisfaction surveys over the years, and our median score is 94%. We're confident enough in the quality of our processes that we offer a 12-month candidate warranty, unrivaled in the industry. In 2010 we doubled in size without a sales force because more than 95% of our revenue is repeat business. Today, we have a thriving sales force and are enjoying strong growth.
Setting you up to be exceptional
From the minute you onboard and on a continual basis, DT has awesome trainers
to help us all hone our skills and stay sharp. We offer full training through modules that include culture, process, products and our proprietary ATS / CRM. We've also implemented an internal online university, DTU and DTSU ('S' for sourcing), to provide on-demand access to resources, including the latest sourcing techniques and trends, best practices, process videos, working referrals, courting candidates and more. Training may include full certification from Decision Toolbox University, covering:
DT's unique and value-adding discovery call.
Developing an effective recruitment plan.
OFCCP compliance for federal contractors.
Leveraging a consultative approach to recruiting.
Metrics for success.
Strategic sourcing, including Boolean strings, optimizing database searches and more.
Qualifying candidates using a deep dive approach, including understanding motivations and asking smart questions.
And more.
Feeling the love
Our clients don't just appreciate us, they
love
us. Our leadership team doesn't just provide resources, they wrap the
love
around the DT team (tools, technology, collaboration, etc.). The team doesn't just
love
working with DT, they wouldn't work anywhere else. In this distinctive culture, we get to:
Collaborate with inter-organizational teams.
Participate in the direction of the company and in decisions.
Mentor and be mentored.
Continuously develop our professional skills.
Learn best practices from best in class people.
Work for an incredibly ethical, compassionate, caring company.
Share knowledge using a variety of technologies.
Support and resources
Depending on the scope of an assignment, you may not have to generate job descriptions or ads because our creative department creates the patented Jobinfo Writeups (you're reading one now). To organize your résumés, projects, and even your day, you'll have access to the user-friendly Recruiting Machine, our in-house developed web-based recruiting system. Plus, you will have access to the major job board databases, Jigsaw and other networks to make sourcing candidates easier.
Diversity
We are a recruiting company that serves clients across industries. We have specialized teams in order to make sure we have the best recruiter on every position. That means we'll welcome your expertise in specific areas, but you also may take on searches for positions across the board.
Excellent benefits
Our comprehensive benefits offering includes medical, dental and vision insurance; prescription drug coverage; a wellness program; flexible spending accounts; a 401(k) plan; paid time off; and more.
About DT
At Decision Toolbox, almost everything about our approach to recruitment is unique, from our tools to our low cost pricing model to our relationships with our clients. Some companies enlist our help for the occasional overflow or difficult-to-fill opening. Others use us as their extended recruiting department on an ongoing basis. In any case, we are not about simply filling positions; rather,
we become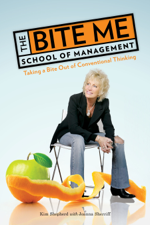 our client's recruitment partner
, and work proactively to drive down costs, identify and solve business problems, and increase retention. Each project concludes with a Hiring Manager satisfaction survey, in which our performance is rated on 11 fronts. This gives us a basis on which to continually improve our service. Since 2000, our cumulative satisfaction score is 94.2%, and repeat business represents over 95% of our revenue.
Our process is known as "Recruitment Engineering", and we are not only the industry pioneers in this space, but we are also recognized as the industry experts.
We've been fine-tuning Recruitment Engineering since our founding in 1992; however, the common thread that remains is our
commitment to "doing the right thing"
for our clients. We have established and maintained a reputation for fair and honest business practices within our industry. Because of our unique model, our recruiters (particularly those from contingency and/or agency backgrounds) are often surprised by the level of partnership they share with their hiring managers, and the empowerment they have to act as an expert recruitment "consultant" on every project.
DT has nurtured a remarkable corporate
culture that is entrepreneurial, high-energy, success oriented and fun
. Our people all have a high degree of professionalism, led by a progressive management team. Kim Shepherd is a well-respected speaker and presenter, and recently published her insights on leadership success in
The Bite Me School of Management: Taking a Bite out of Conventional Thinking
. The title alone gives you an inkling of our culture!