The Requirements
To meet the basic qualification for the role of Talent Advisor, you will have legal authorization to work permanently in the United States for any employer without requiring a visa transfer or visa sponsorship. To be a good fit for the opportunity, you will have:
A bachelor's degree (highly preferred) or associate's degree in a related field of study, or the equivalent combination of education and experience
3+ years of experience and proven success working as a recruiter Quick question for you - click here
Polished client facing skills
Solid technical savvy, including:

The ability to learn new systems and tools quickly
Proficiency in Microsoft Office applications, including Word, Excel and PowerPoint

Willingness to travel to other sites and islands as necessary
Direct RPO experience and/or experience managing client engagements and/or teams is a plus
The Role
Role Overview
Working with our RPO client, as Talent Advisor, you will play a key role in a division of labor model, serving as the client facing representative for Decision Toolbox. You will manage the requisition process from cradle to grave, interacting with experts responsible for different pieces of the process. Your mission will be to manage communication and workflow, ensuring our efforts result in quality and timely hires and client satisfaction. Demand will ebb and flow, however, we anticipate that you will normally manage between 30 and 40 requisitions. For some positions, you'll be responsible for finding the candidates to fill the openings. For difficult to fill positions, you'll have recruiters and sourcers backing you up and doing the heavy lifting of finding talent for you.

Daily Role Execution
Reporting to the Client Success Manager, as Talent Advisor, you will leverage the breadth of your skills along with tools, techniques, and competitive intelligence as you work closely with multiple departments, levels and titles at your assigned RPO client. You will be responsible for planning, developing, and implementing recruiting strategies that provide a qualified candidate pool and result in a steady flow of successful hires. You will build relationships with hiring managers and other stakeholders, taking a partnership approach to meeting their needs.

Internally, you will work with your supervisor, recruiters, writers, sourcers and others engaged in developing the talent pool, as well as with quality and operational staff members. Typically, when the client opens a requisition, you will reach out to the hiring manager and begin building a relationship that will ensure a successful and positive project outcome.

Note: This position description is a communication tool. It is an advertisement meant to provide insight into the role to inform your decision to apply. It is not a comprehensive listing of duties and responsibilities.
More Good Reasons
Setting you up to be exceptional
DT has awesome trainers and we provide initial and ongoing training through modules that include culture, process, products and our proprietary ATS / CRM.
We've also implemented an internal online university, DTU and DTSU ('S' for sourcing), to provide on-demand access to resources, including the latest sourcing techniques and trends, best practices, process videos, working referrals, courting candidates, compliance and more. You bring the talent and experience and we'll ensure you have the tools and training needed to succeed.
Mix of site and virtual contacts
Overall the model at DT is virtual with the exception of those who work on location with clients. You will work at the client's site but most interactions with the DT team will be remote. Even though the team works virtually, our culture is strong and we will wrap you in a blanket of community and collaboration. You will be a known, respected and valued member of our team.
Lifestyle pathing
Big corporations offer career pathing, but at DT we offer "lifestyle pathing." Most of our team tend to stay in their roles because our model fits so well with their lifestyle. At the same time, there may be opportunities to take on additional responsibilities, such as stepping up to a senior or supervisory role. While our recruiters love working with candidates, Talent Advisors truly enjoy supporting hiring managers.
Trifecta of organizational culture
Throughout Decision Toolbox and our parent company, Engage2Excel, we drive employee engagement and company success through three simple but powerful steps:
Living what we do. In short, we dig what we do. It's as much a calling as a company because we ignite the inner accomplishment that drives pride, inspires others and makes work fun.
Rewarding those that earn it. This means you, your team -- everyone. We work hard, play hard and help the customer reap the success we all can enjoy.
Seeking new ways to solve problems. Change is hard, but success is soooo sweet. We encourage everyone to lean in, invent and then reinvent. We value courage because we know the best ideas just might make your palms sweat.
Vibrant, innovative business model
Decision Toolbox has been delivering RPO since before it was an acronym, and we're recognized as a thought leader by organizations such as SHRM, PIHRA, and the NHRA. Backed by robust technology, we support a nationwide list of clients in just about every industry vertical, including smaller startups as well as major names like Makita USA, EviCore Healthcare, Republic Services, 99 Cents Only Stores and Canon USA. We're confident enough in the effectiveness of our approach that we offer a 12-month candidate warranty, unrivaled in the industry.
Diversity
We are a recruiting company that serves clients across industries. We have specialized teams in order to make sure we have the best recruiter on every position and the best TA for every RPO. That means we'll welcome your expertise in specific areas, but you also may take on new challenges and add new industries to your resume.
Excellent benefits
Our comprehensive benefits offering includes medical, dental and vision insurance; prescription drug coverage; a wellness program; flexible spending accounts; a 401(k) plan with a company match; paid time off; and more.
Success Factors
We are picky about bringing on people who are tenacious, resourceful, highly motivated independent thinkers who demonstrate initiative and regularly go "above and beyond" the call of duty.
You will be the face of Decision Toolbox to your RPO client, and we'll depend on you to exemplify the highest standards of quality and professionalism. You'll work with a diverse array of stakeholders, and that will require a certain finesse and political savvy. You'll need to remain flexible, solution-oriented and upbeat, and take a proactive approach to integrating into their organization seamlessly. Communication and responsiveness will be paramount in ensuring your hiring managers have a good experience and the client as a whole is satisfied with our service.
In addition, in order to be an outstanding Talent Advisor, you will:
Bring a proactive approach to continuous learning, and remain open to accepting and using feedback.
Position yourself as a value-adding consultant, approachable and available to our clients.
Learn new systems and tools quickly, and remain diligent about complying with DT and client processes and SOPs.
Bring the instinct and emotional intelligence to ask the difficult questions.
Most importantly, we'll look to you to keep the client informed at all times. Perhaps our only unforgivable offense is to leave a client wondering what is going on with their project. If an issue arises, you should recognize it and take action (including asking for help!) quickly, as opposed to letting a project flounder. Bottom line, we are our clients' recruitment partners, and the more your clients feel you are taking care of their needs, the stronger the partnership will become.
About DT
Smarter recruitment solutions for smarter hires.
On the outside, Decision Toolbox is a recruitment products and services company known for the passion and creativity we bring to the table. But on the inside, we are a veritable R&D lab obsessed with innovating and optimizing recruitment productivity, quality and service. You will not find a group of people more zealous about this than our team.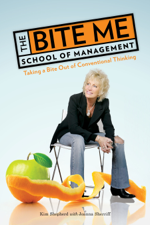 Founded in 1992, the company is a 100% virtual organization with employees across the U.S. We are widely known for our unconventional, award-winning culture and our ability to attract and retain the best recruiting talent in the market. And because we have no walls or windows, we are able to pass those cost savings along to our clients.
Decision Toolbox has taken a leadership role in almost every aspect of recruitment, including introducing an RPO offering years before it became industry practice. On the technology side, our (in-house developed) recruiting productivity platform astonishes candidates, clients and our own users with the way it wraps around every step of every process to build in both quality and efficiency. We are recognized as a thought leader by organizations such as SHRM, PIHRA, and the NHRA. We're also certified by the Women's Business Enterprise National Council (WBENC) as a Women Owned Business.
Pictured: DT Chairwoman Kim Shepherd, a well-respected speaker on recruitment and leadership, recently published her insights on leadership success in
The Bite Me School of Management: Taking a Bite out of Conventional Thinking.
The title alone gives you an inkling of our culture!
About E2E
The industry's only ROI-based employee recognition program.
Engage2Excel helps companies measure, manage and improve performance with the industry's only ROI-based Employee Recognition solution. We create ROI-based Employee Recognition programs by combining Engagement Survey data with Performance Analytics. This enables clients to target, budget and prioritize recognition programs to drive bottom-line results. We also provide High-Performance Talent Acquisition Solutions that enable clients to infuse highly engaged employees into their corporate culture.
The Engage2Excel Process includes:
DESIGN: We incorporate our clients' unique values and top priorities into a program that recognizes the behaviors that drive business outcomes.
MEASURE: Employee engagement and performance data are used to pinpoint problems and opportunities in any department or workgroup.
MANAGE: ROI-based employee recognition programs are easy for leaders to manage and tailored for their success.
IMPROVE: Prescriptive analytics provide leaders with the insight they need to improve bottom-line results.