Requirements
Basic Qualifications:
A bachelor's degree.
At least three years of recruiting experience.
To be a good fit for this opportunity you will have:
A bachelor's degree.
A track record of success in recruiting for a broad array of roles.
A demonstrated ability to build relationships with clients and strong attention to customer service.
Experience with volume recruiting.
Strong sourcing skills and experience using diverse channels and platforms.
A high degree of comfort cold calling and courting passive candidates.
Experience establishing and maintaining relationships with individuals at all organizational levels in the business community.
Solid technical savvy and the ability to learn new systems and tools quickly. Quick question for you - click here
Proficiency in Microsoft Office applications, including Word, Excel and PowerPoint.
Proficiency in Google Drive.
General knowledge of employment law, including an understanding of and ability to work within EEOC anti-discrimination guidelines.
Fast keyboarding skills (at times you'll need to document conversations online as they occur).
Internet sourcing and research training is preferred but not required.
Just as important as your experience and skills will be the following characteristics and competencies:
Exceptional interpersonal skills and a professional demeanor.
Experience using time management skills such as prioritizing/organizing, tracking details and meeting deadlines of multiple projects with varying completion dates.
A consultative approach, including the ability to win over difficult clients and come up with solutions for projects that are stuck or not viable.
Solid collaboration skills and the ability to partner effectively and communicate frequently with a Sourcer.
The instinct and emotional intelligence to ask the difficult questions.
The ability to manage multiple projects and priorities.
A passion for quality.
An unquestionable work ethic and the ability to work at a fast pace while maintaining high quality.
You will work from your home office and need to have a relatively quiet, distraction-free environment that is conducive to a home office setup.
The Caveats
-- every opportunity has them! We want you to be aware of the following:
We can't guarantee a particular volume of assignments, although we will do our best to provide you with the volume you want. But you may, for example, see high volume for two months and then see low volume during the third month.
Assignments may come on short notice.
You may have more than one assignment at any given time, depending on the scope of those assignments and the volume you request.
Some assignments may involve 100% sourcing, so you should truly enjoy sourcing.
The Role
Each assignment will be different, so we'll look to you to be flexible. For each assignment, you will become an extension of the client's talent acquisition team and you may engage in any combination of recruiting activities, from gathering requirements from the hiring manager to supporting post-hire onboarding processes.
Quick question for you - click here

If you're the person we're looking for, you'll look forward to the variety:
You may do full cycle recruiting or focus on just one aspect, such as sourcing or response management.
You may work in Recruiting Machine, DT's proprietary ATS, or in the client's ATS, or both.
One assignment may last two weeks while another lasts six months.
You may work very closely with the client, or you may have a more independent, autonomous role.
Even if you have significant recruiting experience, you will have plenty to learn as a new Recruiter at DT. You'll work closely with one or more of our assigned mentors on your first few projects, and once you master our tools and methods, we are confident you'll find recruiting to be easier -- and hopefully more fun -- than in any previous position. At the same time, you may also need to learn a client's tools and methods, so learning agility will be important.
Specific responsibilities could include any of the following:
Participating in discovery/brainstorming sessions with the hiring manager.
Sourcing candidates using database searches, social networking, email campaigns, cold calling and other methods.
Placing ads using the client's system.
Screening candidates, sometimes using tools you create for that purpose.
Presenting the best candidates to the hiring manager or human resources contact.
Conducting background checks.
Scheduling interviews and possibly arranging travel.
Helping negotiate and mediate offers.
Providing orientation and/or training.
And more.
Whatever your assignment, you will provide regular progress reports to the client and DT, and brainstorm with stakeholders to overcome obstacles and resolve issues. You'll also need to adhere to DT and client SOPs.
More Good Reasons
Setting you up to be exceptional
DT has awesome trainers and we provide initial and ongoing training through modules that include culture, process, products and our proprietary ATS / CRM.
We've also implemented an internal online university, DTU and DTSU ('S' for sourcing), to provide on-demand access to resources, including the latest sourcing techniques and trends, best practices, process videos, working referrals, courting candidates, compliance and more.
Virtual is its own reward
Overall the model at DT is virtual and everyone loves it. You may work at a client's site on some assignments, but otherwise you'll be in your home office. When our Chairwoman meets with a client, she calls it a "mascara day." If your assignment calls for you to spend face time with the client, you'll need to dress the part; otherwise it's come as you are.
Lifestyle pathing
Big corporations offer career pathing, but at DT we offer "lifestyle pathing." Our Recruitment Partners tend to stay in their roles because our model fits so well in their lifestyle. At the same time, there may be opportunities to take on additional responsibilities, such as Project Manager or Team Lead.
Trifecta of organizational culture
Throughout Decision Toolbox and our parent company, Engage2Excel, we drive employee engagement and company success through three simple but powerful steps:
Living what we do. In short, we dig what we do. It's as much a calling as a company because we ignite the inner accomplishment that drives pride, inspires others and makes work fun.
Rewarding those that earn it. This means you, your team -- everyone. We work hard, play hard and help the customer reap the success we all can enjoy.
Seeking new ways to solve problems. Change is hard, but success is soooo sweet. We encourage everyone to lean in, invent and then reinvent. We value courage because we know the best ideas just might make your palms sweat.
Vibrant, innovative business model
Decision Toolbox has been delivering RPO since before it was an acronym, and we're recognized as a thought leader by organizations such as SHRM, PIHRA, and the NHRA. Backed by robust technology, we support a nationwide list of clients in just about every industry vertical, including smaller startups as well as major names like Makita USA, EviCore Healthcare, Republic Services, 99 Cents Only Stores and Canon USA. We're confident enough in the effectiveness of our approach that we offer a 12-month candidate warranty, unrivaled in the industry.
Diversity
We are a recruiting company that serves clients across industries. We have specialized teams in order to make sure we have the best recruiter on every position. That means we'll welcome your expertise in specific areas, but you also may take on searches for positions across the board.
Excellent benefits
Our comprehensive benefits offering includes medical, dental and vision insurance; prescription drug coverage; a wellness program; flexible spending accounts; a 401(k) plan; paid time off; and more.
Success Factors
We are picky about bringing on people who are tenacious, resourceful, highly motivated independent thinkers who demonstrate initiative and regularly go "above and beyond" the call of duty.
On every assignment, you will represent Decision Toolbox and we'll depend on you to exemplify the highest standards of quality and professionalism. You'll answer to multiple stakeholders, and that will require a certain finesse and political savvy. You'll need to remain flexible, solution-oriented and upbeat, and take a proactive approach to integrating into their organization seamlessly. In the end, both the client and the candidates should feel they had a positive experience.
In addition, in order to be an outstanding Recruitment Partner, you will:
Bring a proactive approach to continuous learning, and remain open to accepting and using feedback.
Position yourself as a value-adding consultant, even on a project like a pure sourcing play.
Learn new systems and tools quickly, and remain diligent about complying with DT and client processes and SOPs.
Bring the instinct and emotional intelligence to ask the difficult questions.
Most importantly, we'll look to you to keep the client informed at all times. Perhaps our only unforgivable offense is to leave a client wondering what is going on with your project. If an issue arises, you should recognize it and take action (including asking for help!) quickly, as opposed to letting a project flounder. Bottom line, we are our clients' recruitment partners, and the more your clients feel you are taking care of their needs, the more repeat business you will see.
About DT
Smarter recruitment solutions for smarter hires.
On the outside, Decision Toolbox is a recruitment products and services company known for the passion and creativity we bring to the table. But on the inside, we are a veritable R&D lab obsessed with innovating and optimizing recruitment productivity, quality and service. You will not find a group of people more zealous about this than our team.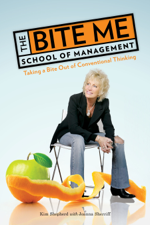 Founded in 1992, the company is a 100% virtual organization with employees across the U.S. We are widely known for our unconventional, award-winning culture and our ability to attract and retain the best recruiting talent in the market. And because we have no walls or windows, we are able to pass those cost savings along to our clients.
Decision Toolbox has taken a leadership role in almost every aspect of recruitment, including introducing an RPO offering years before it became industry practice. On the technology side, our (in-house developed) recruiting productivity platform astonishes candidates, clients and our own users with the way it wraps around every step of every process to build in both quality and efficiency. We are recognized as a thought leader by organizations such as SHRM, PIHRA, and the NHRA. We're also certified by the Women's Business Enterprise National Council (WBENC) as a Women Owned Business.
Pictured: DT Chairwoman Kim Shepherd, a well-respected speaker on recruitment and leadership, recently published her insights on leadership success in
The Bite Me School of Management: Taking a Bite out of Conventional Thinking.
The title alone gives you an inkling of our culture!
About E2E
The industry's only ROI-based employee recognition program.
Engage2Excel helps companies measure, manage and improve performance with the industry's only ROI-based Employee Recognition solution. We create ROI-based Employee Recognition programs by combining Engagement Survey data with Performance Analytics. This enables clients to target, budget and prioritize recognition programs to drive bottom-line results. We also provide High-Performance Talent Acquisition Solutions that enable clients to infuse highly engaged employees into their corporate culture.
The Engage2Excel Process includes:
DESIGN: We incorporate our clients' unique values and top priorities into a program that recognizes the behaviors that drive business outcomes.
MEASURE: Employee engagement and performance data are used to pinpoint problems and opportunities in any department or workgroup.
MANAGE: ROI-based employee recognition programs are easy for leaders to manage and tailored for their success.
IMPROVE: Prescriptive analytics provide leaders with the insight they need to improve bottom-line results.